22 Oct

Easy Halloween Fun with Office Supplies

Looking for some last-minute Halloween fun? Office supplies for the win! Everyday items you can find at the office or even at home can easily be transformed into Halloween fun. From last minute costumes to ghostly decorations, we have you covered!
Bird Costume
Our friends at 3M have you covered if you need a quick yet elaborate looking costume! All you need are 2 poster boards, 2 pads of Post-Its, 2 small pieces of string, scissors and a hole punch (or just use the scissors to stab holes).
Use the scissors to cut out wings from the poster board. Punch two holes at the base of each wing and use the string to tie them together. Then, use the Post-It Notes to create the feathers. Start at the tip and overlap them all the way to the top to create feathers.
Hanging Ghost Decorations
This one might be the easiest decoration you can craft. Use Styrofoam cups, poke a tiny hole at the top and use some string to hang them up. Draw your ghost face with a Sharpie marker, and hang them up for instant Halloween décor!
Looking to use garbage bags instead? Get some white garbage bags and cut them up into squares (be sure to get rid of the drawstring). Wad up leftover garbage bag pieces or old grocery shopping bags and then drape the square over the ball, gathering it below. Use a strip of garbage bag to secure it, making the ghost head. Let the rest hang down for the body or cut it into strips for a ghoulish effect. To finish it off, use a sharpie to make the face. Poke a hole through at the top to hang.
Creepy Floating Head
Print a photo of someone (your kids, your boss, yourself) on glossy photo paper with an all white background. Put the photo into a glass jar and fill it with water. Add a few drops of green food coloring (or red) for effect. Pieces of twine added can make it look even creepier.
Giant Yard Spiders
Giant spiders are a classic Halloween decoration. For this craft, you will use 9 black trash bags and either left over newspaper, recycled paper from your office, or even leaves if you are looking to do some yard clean up too! Make the body by stuffing one bag full and tying it closed. Fill the other eight trash bags halfway (but long ways) to make the legs. Connect them with tape to the big bag that you already filled.
Quick Pumpkin Glow-Up
Don't have the time to paint or carve a pumpkin but still want to decorate one? Use pushpins to make a fun design in the pumpkin! Aluminum pushpins look extra glam!
Caution—Crime Scene!
Use masking tape to make an outline of a body on the ground. This will stay longer than chalk outside and can even be done inside as well!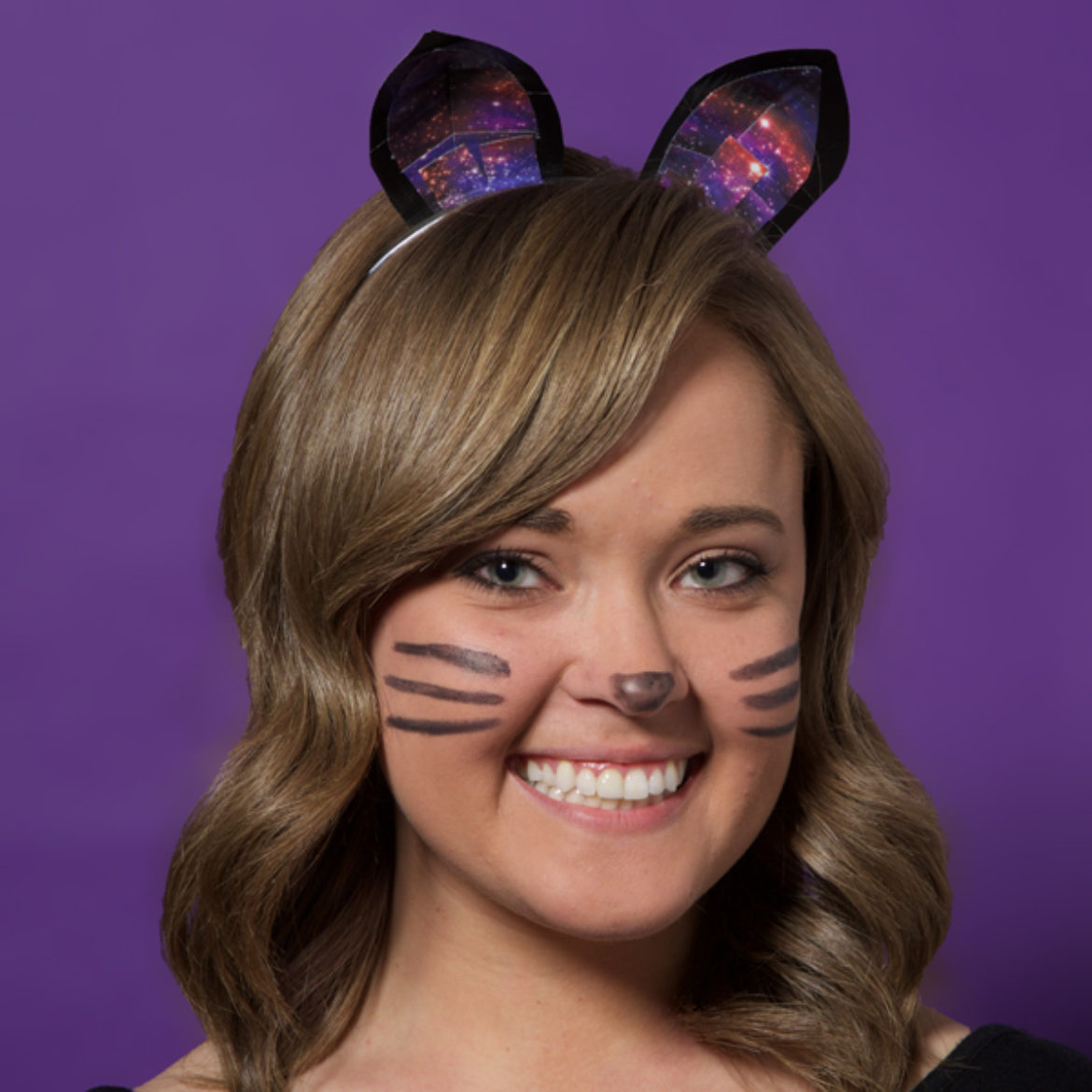 Last Minute Cat Ears
Need a quick costume or lose your ears? Our friends at Duck Tape have you covered! Use some Black Duck tape and Printed Duck Tape attached to a headband to make cat ears in a pinch!
Halloween Jokes
Don't forget the jokes! Make your child's lunch festive by adding a Post-It with a joke on it:
What do skeletons always order at a restaurant? SPARE RIBS!
What do skeletons say before they begin dining? BONE APPETITE!
From festive office decorations to supplies for that large corporate meeting,
Global has all the office supplies that Michigan businesses need. Contact us today to start saving on your supplies!